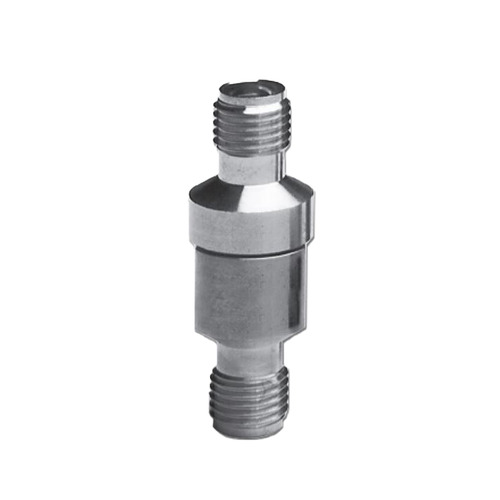 Description

Specifications

Documents
Key Features & Specifications
Connector Type: 3.5 mm female, 3.5 mm female
Return Loss: 32 dB
Outstanding Performance
You don't have to sacrifice measurement integrity when using general purpose adapters and connector savers. The Keysight Technologies, Inc. 83059 instrument grade 3.5 mm coaxial adapters offer outstanding performance to 26.5 GHz. With SWR typically better than 1.05, these adapters are ideal for most connector saver and interconnect needs.
Applications
Out-of-spec SMA and poor quality 3.5 mm connectors can cause considerable damage to expensive test port connectors. To help protect your test port connectors from damag , use 83059 adapters. These adapters offer test port safety without compromising accuracy. You can use the 83059 adapters to perform adapter swap calibrations when testing non-insertable devices on network analyzers.
For general purpose test and measurement applications, the 83059 adapters offer far better performance than most instrument grade adapters available today.
Features
Low SWR
Excellent repeatability
Low loss
Precision "instrument grade" 3.5 mm coax connectors
Ideal connector savers
Alternate Product Number: 
18921.1