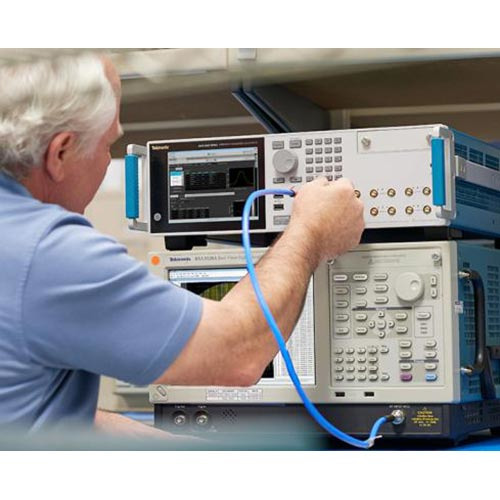 Description

Specifications

Documents
Calibration service 3 years. Includes traceable calibration or functional verification where applicable, for recommended calibrations. Coverage includes the initial calibration plus 2 years calibration coverage.
Tektronix calibration plans are convenient and easy to use. With a factory certifited calibration plan, your instrument will receive priority service, placing it ahead of the on-demand calibration queue and minimizing turnaround time. We offer calibration at our Tektronix service centers as well as onsite calibration performed on your schedule at your facility. "Calibration due" notices help you keep track of your instrument's calibration intervals, sparing you the administrative effort of tracking the intervals manually.
Purchasing Tektronix multi-year calibration plans along with your instrument is the most affordable way to get factory certified calibration over the life of your instrument. Your factory calibration service plan helps protect your business from price increases and budget surprises. Factory certified calibration even includes return shipping.
Alternate Product Number: 
30721.1