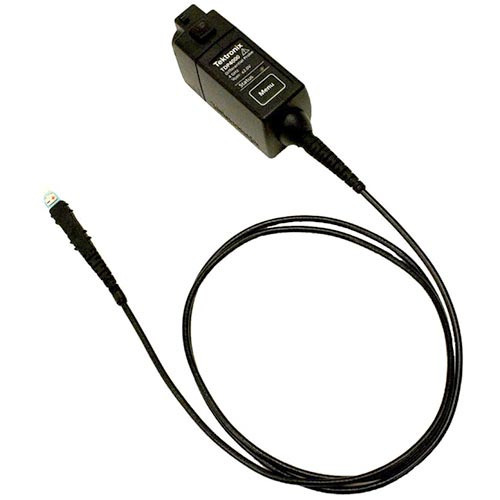 Description

Specifications

Documents
TDP4000 Differential Probe
Features:
4 GHz Probe Bandwidth
Maximum input voltage ±15 V (DC + pk AC)
Differential input capacitance ≤0.3 pF
Differential input resistance 100 kilohms
Common mode input range +5 V to -4 V
Excellent Common Mode Rejection
Low Capacitive and Resistive Loading
Compact Probe Head Size for Probing Small Geometry Circuit Elements
DUT Attachment Accessories Enable Connection to Fine Spaced SMDs
Connects Directly to Oscilloscopes Using TekVPI Probe Interface
Cable Length 48 in.
Included Accessories:
Certificate of Traceable Calibration Standard -1
Nylon carrying case - 1
Accessory kit containing:

Straight pins - 8
Longhorn VIA adapter - 2
1 in. & 3 in. solder down -1 ea
Y-lead adapter - 1
Micro CKT test tip - 3
Tip saver - 1
3-inch ground lead - 1
Marker band set (2 each of 5 colors) - 1
Differential active probes provide truer signal reproduction and fidelity for high-frequency measurements. With ultra-low input capacitance and versatile device under test connection capabilities, the TDP4000 Differential-Ended Active probe provides excellent high-speed electrical and mechanical performance required for today's digital system designs.
Specifically designed for use and direct connection to the TekVPI probe interface, the TDP4000 Differential probe achieves high-speed signal acquisition and measurement fidelity by solving three traditional problems:
DUT loading effects - Are reduced by lower input capacitance and high input resistance
DUT connectivity - A variety of accessories exist for attaching to small SMDs, some come standard or recommended
Maximizing of system (oscilloscope and probe) bandwidth - probing solutions for all measurements for TekVPI interface oscilloscope models up to 4 GHz
Powered directly by oscilloscopes with the TekVPI probe interface.
Alternate Product Number: 
25917.1