Software Solution for University Engineering Labs 


Enhance the student learning experience and prepare them for future employment in industry. Universities can choose from the best software available to supplement the teaching lab experience whether that be on campus or remote learning. Using this software students can visualize their ideas and put them into practice, therefore greatly improving the learning experience.
TestEquity offers a number of suitable software solutions from manufacturers including Tektronix, Keysight and many more.
Tektronix TekDrive Software


Using TekDrive, a collaborative T&M data workspace, users can upload, store, organize, search, download, and share arbitrary files from any connected device...
Tektronix TekScope™


TekScope brings the power of the oscilloscope analysis environment to the PC. Users have the flexibility to perform analysis tasks including serial...
Tektronix TekBench™


TekBench is PC software that controls Tektronix oscilloscopes and arbitrary function generators. It offers intuitive instrument control, automated measurement...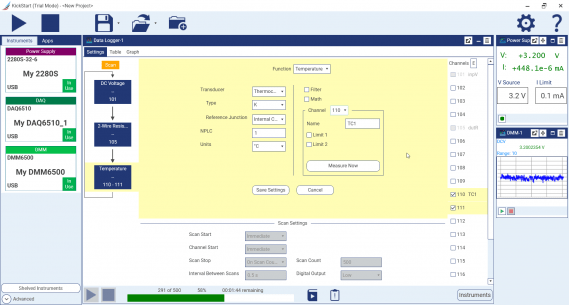 Keithley KickStart Software


By plotting data immediately and offering quick statistical summaries of the data in the reading table, KickStart allows you to gather insights faster and make the decisions you need to move on to the next stage of device development...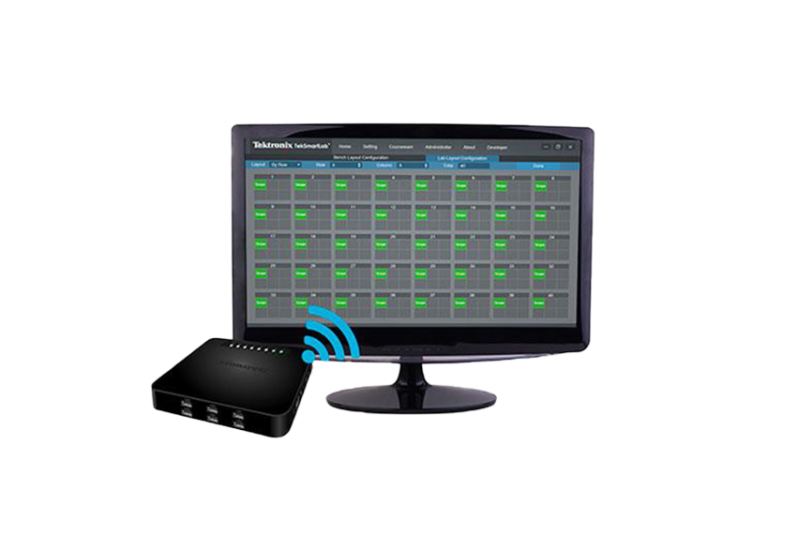 Tektronix TekSmartLab™


The centralized control of instruments enabled by the TekSmartLab solution dramatically improves the classroom and lab experience for students, instructors and lab managers. With the TekSmartLab, instructors, students, and lab managers... PathWave BenchVue Complete Control Collection


Instantly control your spectrum or signal analysers to quickly capture screens, build automated tests and log trace data for more efficient analysis... Keysight PathWave BenchVue Lab Management Client App


Quickly configure local lab benches from a centralized remote PC with the BV0111B PathWave BenchVue Lab Management Client App...


---

Product Protection & Support Plans


Tektronix Total Product Protection.


Save time, money, and hassle with a multi-year Total Product Protection plan. Whether your equipment has been sidelined by accidental damage, electrostatic discharge (ESD), electrical overstress (EOS), or by normal wear and tear, your investment is protected with Total Product Protection.




KeysightCare Service and Support


When you have technical challenges and are working against the clock, you need help now. With KeysightCare, you don't have to wait. KeysightCare redefines best-in-class for customer care in test and measurement, offering dedicated, proactive support through a single point of contact for instruments, software, and solutions.