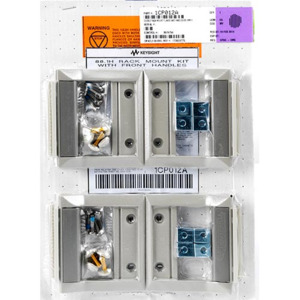 £498.00
EACH
(Inc. VAT 20%)
Description

Specifications

Documents
Double rackmount flange and handles 88.1mm H (2U) - 4 brackets, front handles. This product includes 4 handles, 4 flanges, metric fasteners, mounting screws.
Rackmounting hardware designed to securely integrate Keysight products into standard 19-inch (487 mm) rack enclosures.
Ordering a rackmount accessory was never easier. New rackmount products covering over 350 Keysight products are easy to identify and quickly delivered.
Handles and rack flanges are available for all System II cabinets. They find most use on full width modules or combinations of narrower modules locked together to form one module width).
The rackmount flange kits secure your instrument to the front of the rack. You must also select the appropriate rails or slides to support the weight of the instrument in the rack.
£498.00
EACH
(Inc. VAT 20%)