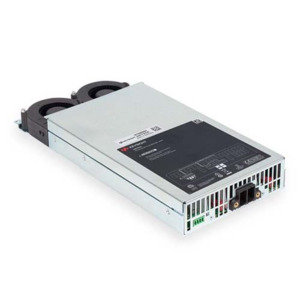 £3,058.80
EACH
(Inc. VAT 20%)
Description

Specifications

Documents
Input Ratings:

0 to 40 A
0 to 60 V
200 W

Low Voltage Current:

1.6 V:  40.0 A
1.0 V:  25.0 A
0.5 V:  12.5 A
0.1 V:  2.5 A

1U height; double-wide (occupies 2 channel locations)
Modes: Constant Voltage, Constant Current, Constant Resistance, Constant Power
USB, LAN, GPIB interfaces standard
N6700 style UI for ease of use and familiarity
N6790A Series: for serious power system designers and test engineers
Keysight N6792A Modular Electronic Load offers a 200 W module in a 1U footprint. Four different operation modes are available: constant voltage, constant current, constant resistance, and constant power. With a highly accurate measurement system and digitizing capabilities, you can easily gain insight into power supply test. Also, the N6792A offers a powerful, built-in arbitrary waveform generator which allows you to emulate complex dynamic load waveforms.
Measure more with less
From making battery drain test analysis to measuring DC-DC converter efficiency, now you can do it with fewer instruments on your bench with 1U height modular electronic load modules for the N6700 family, the only 1U modular solution that combines power supplies and e-Loads in the same ecosystem.
When used with N6705C mainframe, you can get a powerful built-in arbitrary generator that allows you to emulate complex dynamic waveforms. Analyze and report data with built-in data logger that helps in generating reports for your applications.
£3,058.80
EACH
(Inc. VAT 20%)