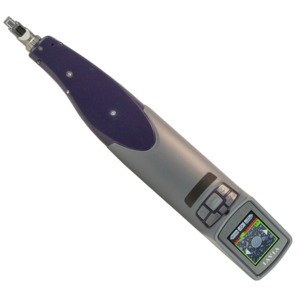 Description

Specifications

Documents
The latest addition to the award-winning VIAVI FiberChek family delivers a completely automated solution to inspect and analyze every fiber of an MPO or other multifiber connectors with industry-leading reliability and speed.
FiberChek Sidewinder Benefits
Fully autonomous multifiber inspection
Automate the inspection workflow
Certify end face quality to customer requirements
Ensure accurate and fast test performance with automatic test results at the press of a button.
Easily access connections in any location
Connect with anything and test anywhere!
FiberChek Sidewinder Key Features
Integrated touchscreen
Live fiber viewing
Auto-centre
Auto-focus
Auto-pan/scroll
Built-in fiber end-face analysis
Audible sounds for Pass/Fail results
User-selectable acceptance profiles
Stores results on device or export
WiFi, and USB connection to a PC and mobile devices
All-day battery life
Built in acceptance criteria to industry standards (IEC-61300-3-35)