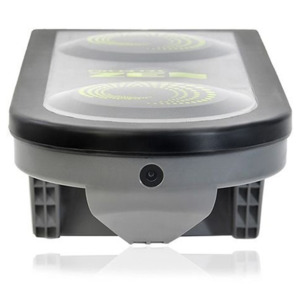 Description

Specifications

Documents
RF Vision Key Features: •Accurately align directional antennas (panel, microwave, and cylindrical/stealth antennas) •Generate reliable and automated line-of-sight surveys •Match antenna alignment with RF design •Maximize voice quality and data traffic •Improve data user throughput & amp; KPIs •Reduce churn •Reduce OPEX
RF Vision is an innovative antenna alignment tool that helps users to easily perform accurate antenna alignment on panel and microwave point-to-point antennas. During the installation of your wireless network, antenna alignment counts. Companies spend millions of dollars to plan and design wireless and microwave networks. As you plan the coverage objectives, it is critically important that antenna alignment is accurately implemented during the installation. Otherwise, it will result in coverage gaps, network performance degradation and loss of revenue. It is equally important that installers are equipped with an effective and reliable antenna alignment tool. This gives you the confidence that the job was performed as indicated on the RF design specifications.
With its compact size, rugged design, user friendly GUI, unique reporting capabilities, and integrated camera, 3Z RF Vision has paved the future for antenna alignment.