Every Tektronix TBS1000C gets...

TEKSCOPE-STARTER-1Y
TEKDRIVE-STARTER

End Date - 23rd December 2023
Here are some reasons why you need to take advantage of this fantastic offer:
You can remote control your oscilloscope
You want to decode serial bus data even with a basic oscilloscope
You would have the ability to synchronise up to 4 oscilloscopes on one screen
You can make use of a modern interface to control your oscilloscope 
You can post-process or review any oscilloscope test data without having the 'scope on your bench
You'd like to save and share your data via the cloud and work collaboratively with your colleagues 
Tektronix TBS1000C Series Digital Storage Oscilloscope

The TBS1000C Series Digital Storage Oscilloscope offers affordable performance in a compact design. It is designed to meet the needs of today's educational institutions, embedded design engineers, and maker community. The instrument includes a 7-inch WVGA color display with up to 1 GS/s sample rate, bandwidths from 50 MHz to 200 MHz and a five-year warranty. The instrument comes with an innovative courseware system that integrates the lab exercises with step-by-step instructions for use, by the students. HelpEverywhere® system provides useful tips and hints throughout the user interface, to make the instrument more approachable to a new user.
Simple. Reliable. Affordable.
With its combination of features and capabilities, the TBS1000C is designed so you can learn and work faster at a very affordable price.
7-inch WVGA color display with 15 horizontal divisions shows 50% more signal
32 automated measurements enable fast and convenient testing of a wide variety of signal conditions
Dual window FFT with simultaneous time and frequency domain views to understand signal frequency content
Disable autoset cursors and measurements
Trigger frequency counter
Pan and zoom capability to quickly see signal details in an area of interest
Multi-language user interface with support for ten languages in the user interface and front panel overlay
Small footprint and light weight
Fanless design for low noise operation
Related Products 

Tektronix Software 

Driven by the rapid transition to remote-hybrid learning, there are a number of new Tektronix software solutions which help remote access, data analysis, as well as remote data sharing and collaboration.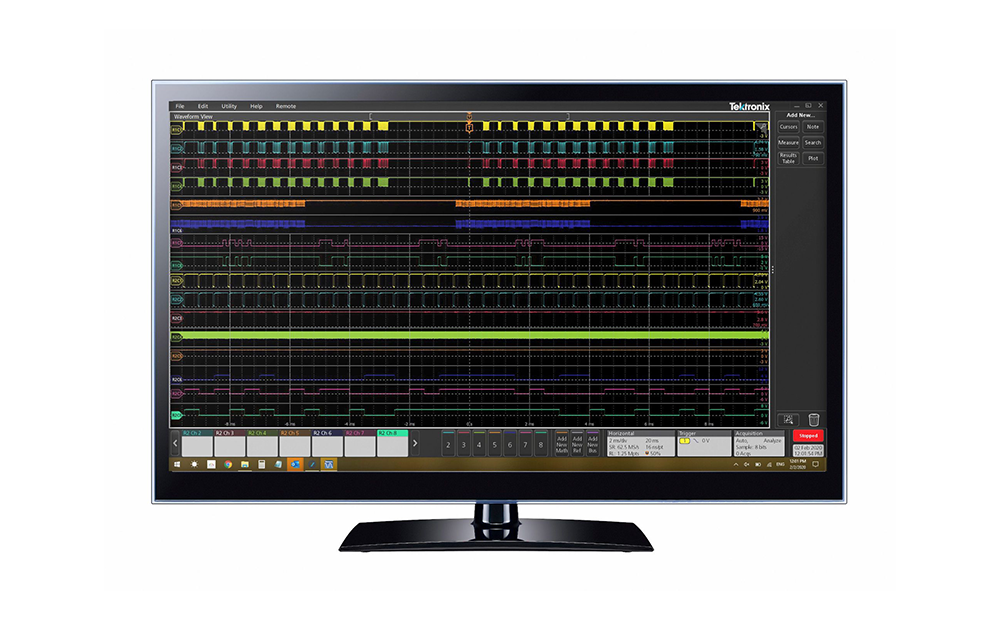 1 Year Starter PC Software License, TekScope Series
Get the analysis capability of an award-winning oscilloscope on your PC. Analyse waveforms anywhere, anytime.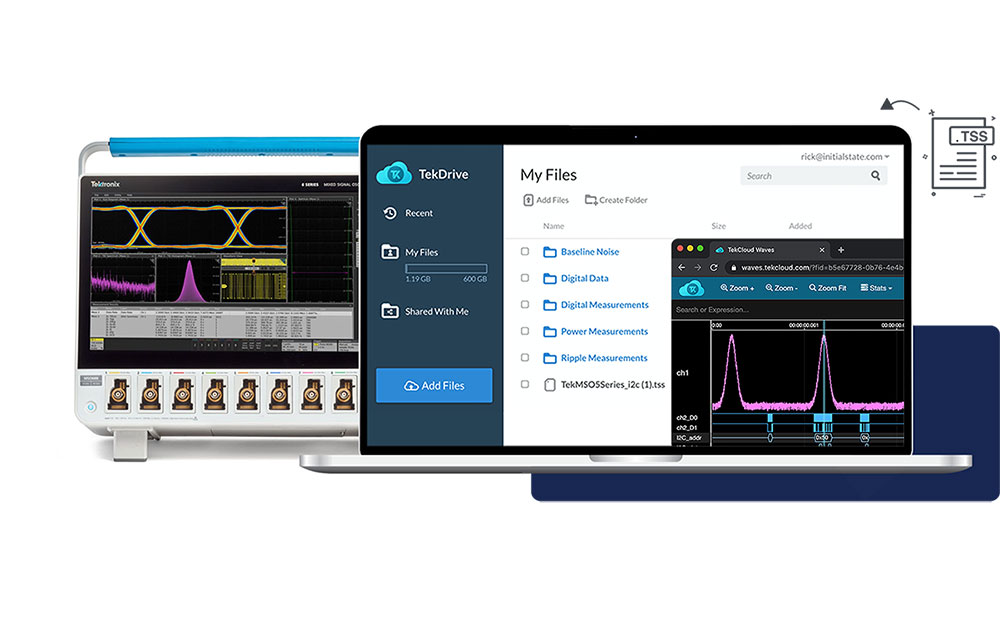 TekDrive Starter Software
Using TekDrive, a collaborative T&M data workspace, users upload, store, organize, search, download, and share any..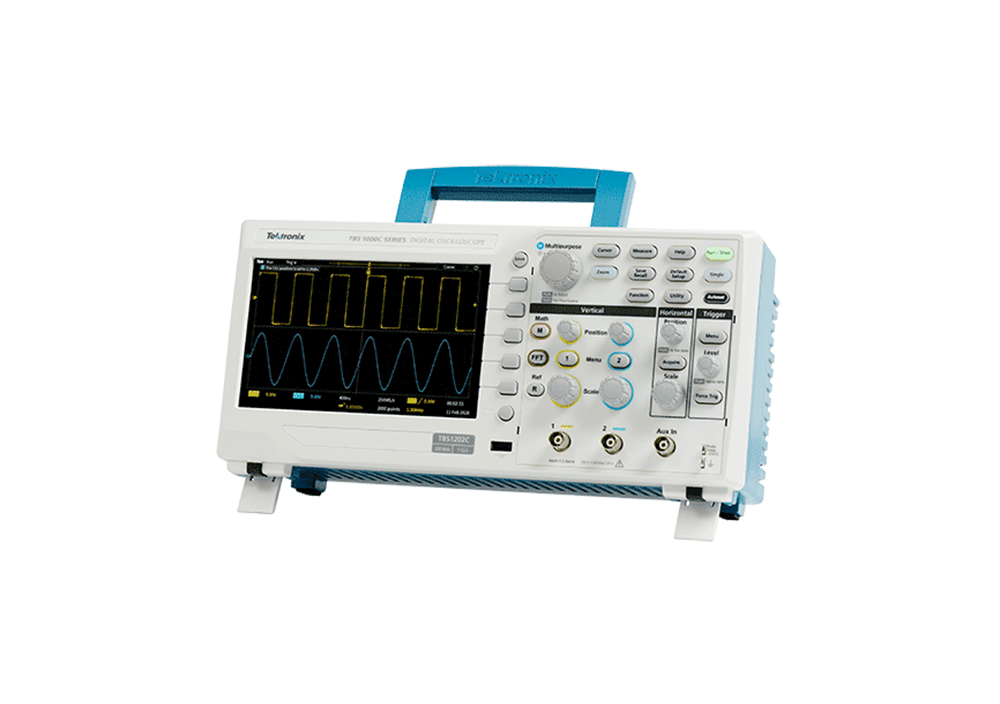 TBS1052C Digital Storage Oscilloscope, 2 CH, 50MHz
Bandwidth: 50 MHz
Analog Channels: 2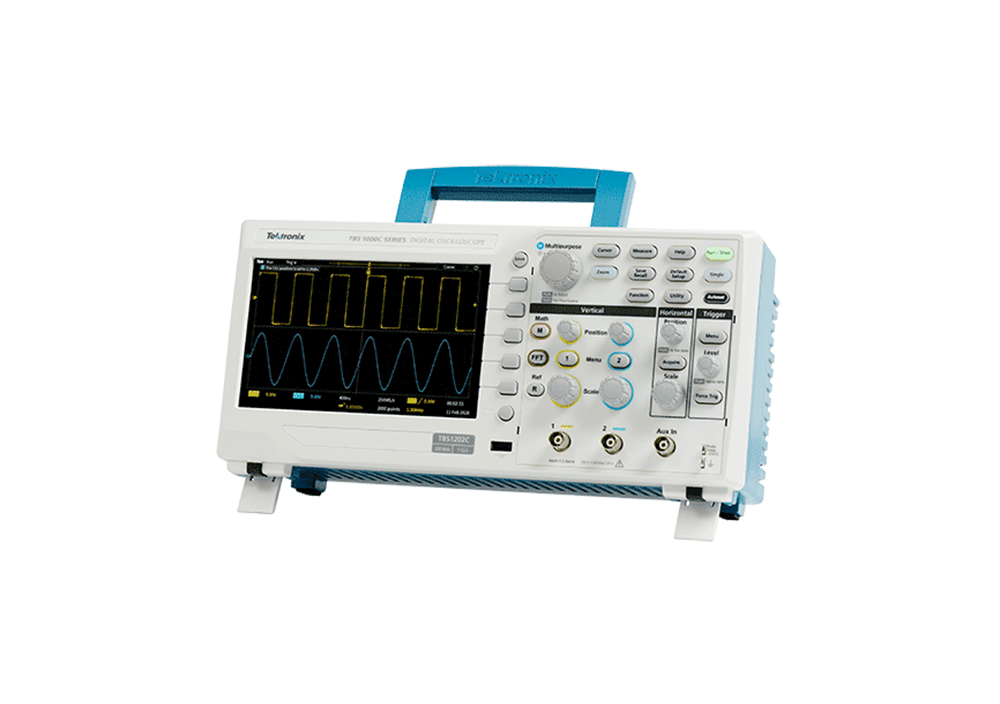 TBS1072C Digital Storage Oscilloscope, 2 CH, 70 MHz

Bandwidth: 70 MHz
Analog Channels: 2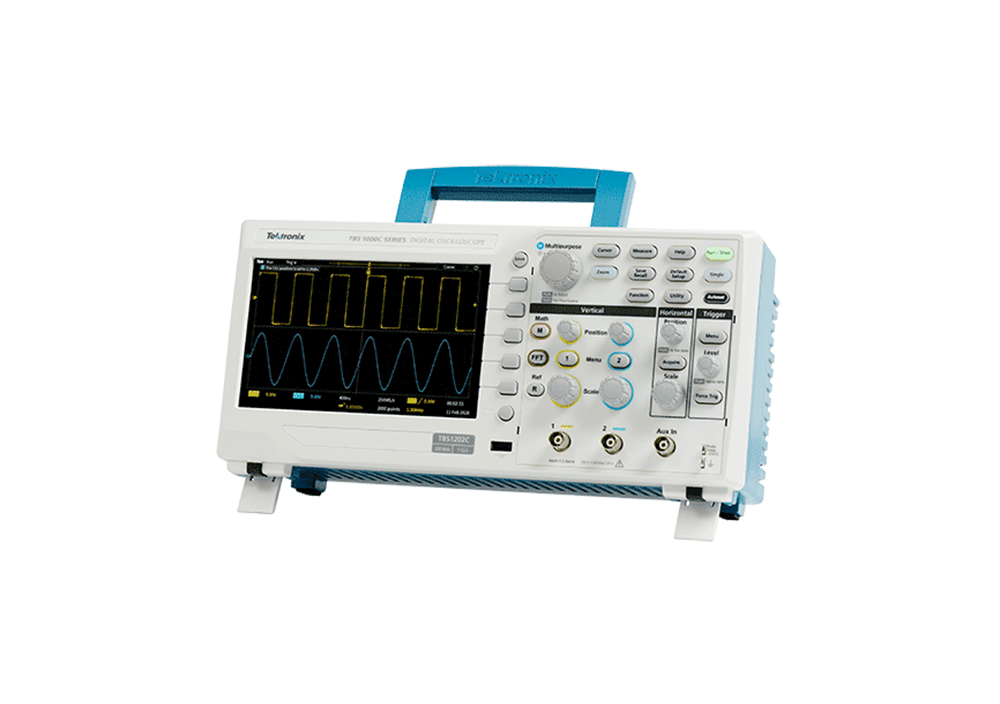 TBS1102C Digital Storage Oscilloscope, 2 CH, 100MHz

Bandwidth: 100 MHz
Analog Channels: 2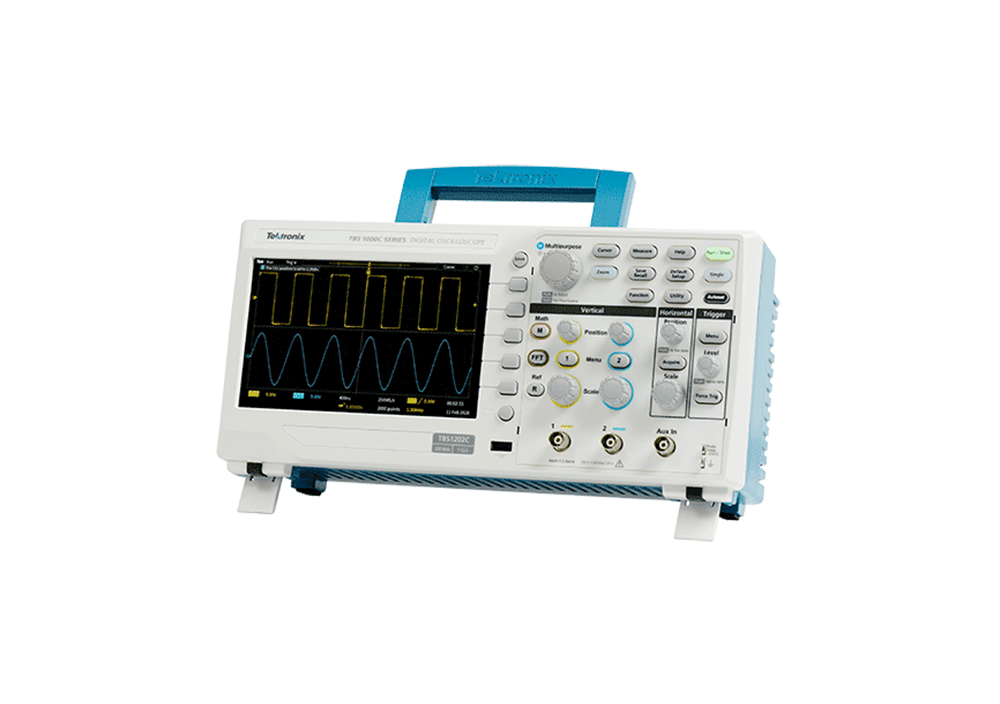 TBS1202C Digital Storage Oscilloscope, 2 CH, 200 MHz

Bandwidth: 200 MHz
Analog Channels: 2