The Tektronix 2 Series MSO Works Where you Work


Tomorrow's electronics have smarter and smaller embedded designs. They have more buses to debug and validate, more complex power supply sequencing, and multiple voltage levels to test. You need a compact, versatile oscilloscope that is just as simple and convenient as any iPad or tablet. You need the Tektronix 2 Series MSO.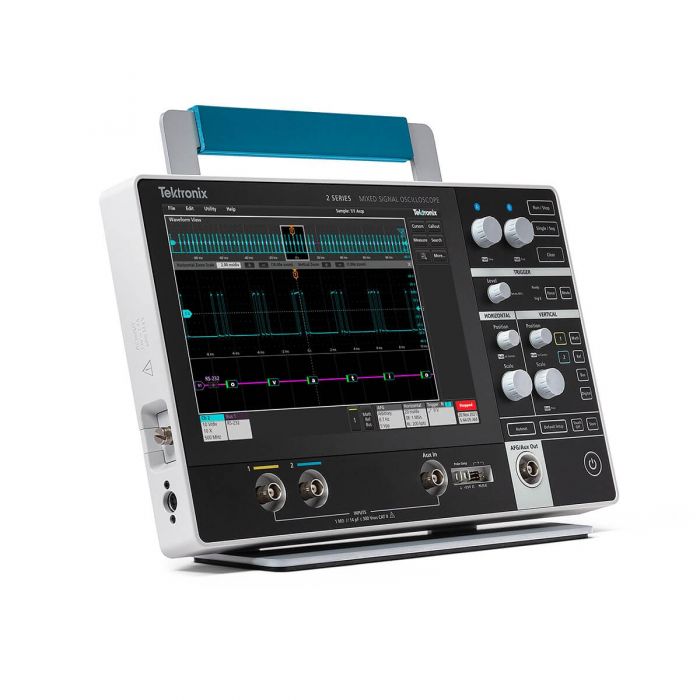 Bold Design
The Tektronix 2 series mixed signal oscilloscope is thin, compact, and light, unlocking additional space on your bench or in the field.
Intuitive touchscreen with class-leading screen-to-body ratio
Front and Side I/O ports allow convenient access and connectivity
Touchscreen Done Right

The high-resolution capacitive touch display offers the same award-winning interface as other Tektronix Oscilloscopes—with simplified physical controls for the most critical functions.
Colour-coded LED indicators for buttons and knobs
Membrane switches provide tactile feedback and are easy to keep clean
How to order your Tektronix 2 Series MSO
1. How many analog channels do you need?
The Tektronix 2 Series MSO is available with two or four analog channels and includes one 200 MHz 10x probe per channel.
2. Will you need any bandwidth upgrades or optional software?
When you order your scope and software upgrades together, our calibration lab will take care of the setup so that your new 2 Series is ready for action as soon as it arrives.
Bandwidth Upgrades:
100MHz
200MHz
350MHz
500MHz
Additional Software Options:
50 MHz Function Generator
4-bit Digital Pattern Generator
Protocol Analysis I2C, SPI, UART, CAN, CAN-FD, LIN, SENT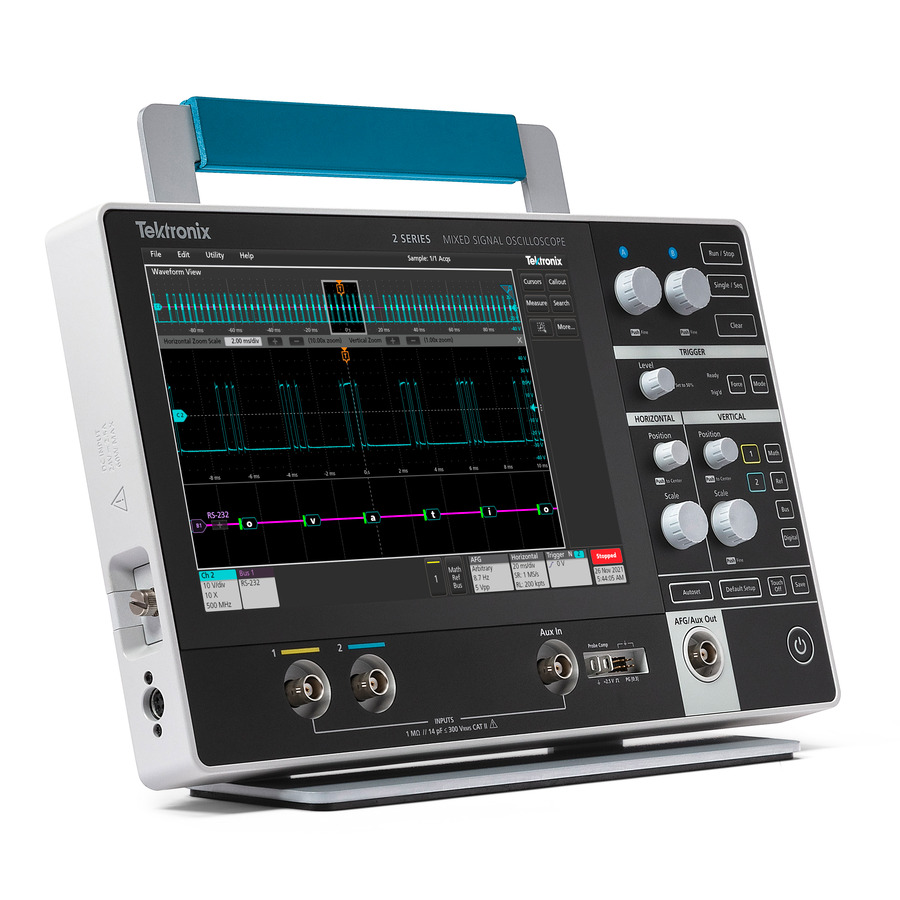 MSO22 (2-channel)
2 analog channels
70 MHz bandwidth (upgradeable)
2.5GS/s sample rate
10Mpts record length
Power cord and AC/DC power brick
200 MHz 10x Probes 1 ea per channel
1-year Standard Warranty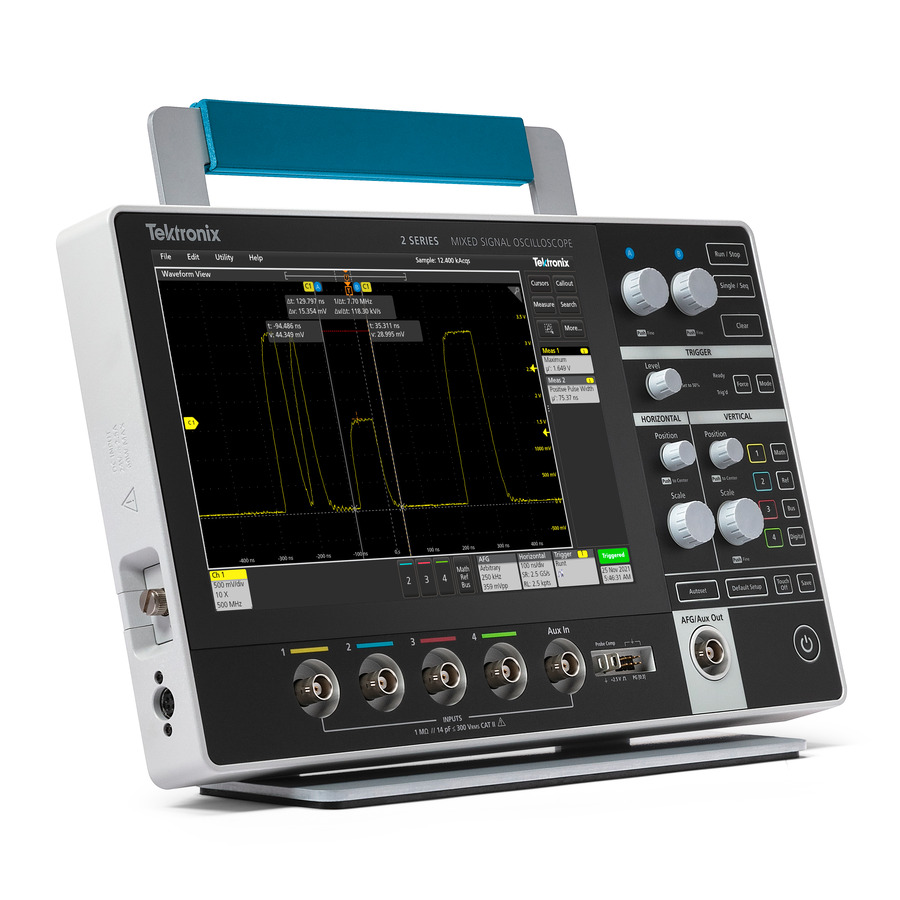 MSO24 (4-channel)
4 analog channels
70 MHz bandwidth (upgradeable)
2.5GS/s sample rate
10Mpts record length
Power cord and AC/DC power brick
200 MHz 10x Probes 1 ea per channel
1-year Standard Warranty